Basic Educational Learning Skills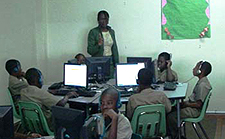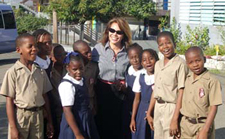 More than 900 million adults, primarily in developing countries, do not have basic reading and writing skills and 125 million school age children, particularly females, do not attend school and need improved access to education. Attrition is a problem for those who start the educational process, then drop out and do not return.
We are committed to:
Developing and promoting literacy programs that provide learners with the basic skills and knowledge they need to pursue subsequent learning to acquire additional life-skills and knowledge to function effectively in all aspects of life.
Working with local officials and communities to improve education policies, curricula development, institutional capacity and access, out-reach and distant learning programs, teacher and staff skill development and training, resource allocation and management.
Providing incentives by working with local churches, volunteer groups and community self-help programs to foster greater community and parental participation in the educational process to expand and increase the number of children receiving quality education.
Eliciting the support of large, original equipment manufacturer (OEM) companies in the provision and use of modern technology and methods to increase and improve outreach and distant learning programs directed at underserved and disadvantaged populations.
© GAMT. All Rights Reserved.