Mother-Child Health Care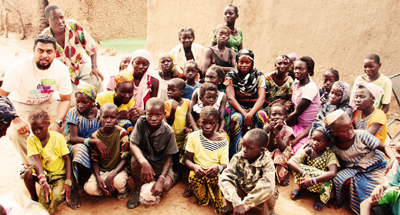 Over 500,000 women perish each year from preventable complications during pregnancy and childbirth, with the vast majority of them residing in developing countries. A lack of basic health care services, poor diets, and high levels of fertility exacerbates the problem. In Bangladesh, for example, over 90% of the pregnant women give birth at home typically without the assistance of medically trained health care professionals.
According to the Red Cross upwards of 60 million women give birth without skilled care, 4 million babies die each year within the first thirty days of birth and as many as 3 million are estimated to be stillborn.
Since 2000 an estimated 5.1 million children worldwide have been infected with HIV with mother-to-child transmission being the primary route.
We are committed to:
Providing community outreach education and services to improve the neonatal health care for mothers living in impoverished communities to reduce infant mortality
Providing access to effective, lifesaving interventions like oral rehydration therapy (ORT) for diarrhea (which costs 6 cents per treatment), antibiotics to treat respiratory infections (25 cents), and antimalarial tablets (12 cents), and the use of insecticide-treated bednets to the ten and a half million children who will die this year from easily preventable causes such as diarrhea, pneumonia, and malaria.
Alleviating hunger through food and nutrition programs.
Providing education on family planning to facilitate the economic stability of families.
© GAMT. All Rights Reserved.